Azad Times News Desk.

Destruction of Kakhovka dam and power plant in Ukraine sparks blame game. Geneva Conventions, war crimes, and intelligence investigation involved.

The likely cause of the destruction of the Kakhovka dam and power plant in the early hours of Tuesday morning remains shrouded in mystery – predictably, both sides are blaming each other. But it's important to remember that under the Geneva Conventions the destruction of infrastructure such as dams and nuclear power plants are considered war crimes. (And let's not forget that the massive Zaporizhzhia nuclear plant is just upstream and depends on water from the Kakhovka reservoir for its cooling system.)

However, at present, we don't even know for sure that the disaster was a deliberate act. The volume of water in the reservoir behind the dam was at its highest ever and there's evidence the dam had previously been damaged.

In the immediate aftermath of the news of the dam's collapse, we asked Stefan Wolff and David Dunn, colleagues at the University of Birmingham and international security experts, to consider the news reports emerging and to ask the key question that detectives have favoured since time immemorial: cui bono – who benefits?
---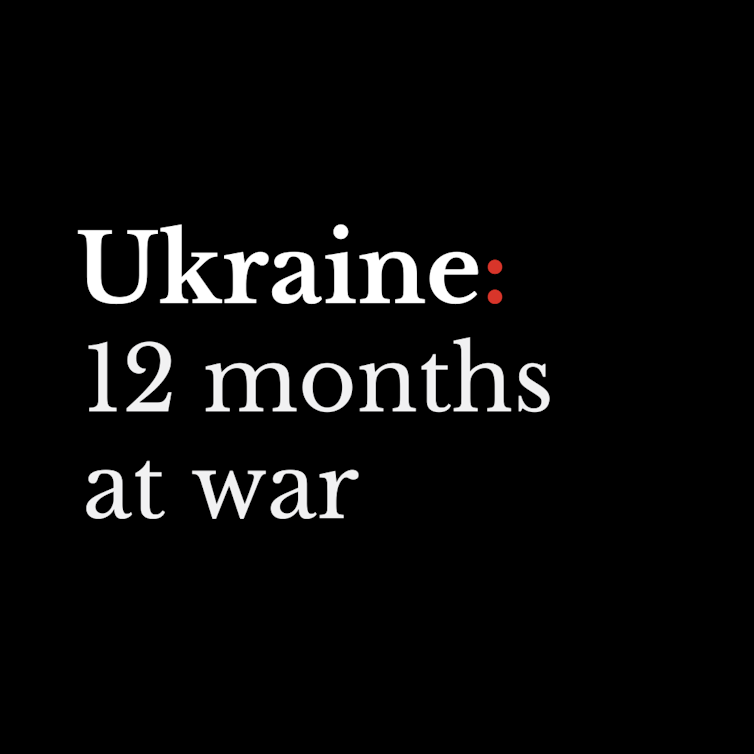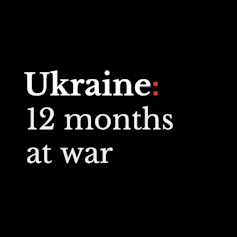 Since Vladimir Putin sent his war machine into Ukraine on February 24 2022, The Conversation has called upon some of the leading experts in international security, geopolitics and military tactics to help our readers understand the big issues. You can also subscribe to our fortnightly recap of expert analysis of the conflict in Ukraine.
---
On the face of it you'd have to say Russia. The collapse of the dam came about 24 hours after the first intelligence had started to emerge of a nascent Ukrainian counteroffensive. Wolff and Dunn also see it as characteristic of the sort of callous disregard for humanity that has been a hallmark of Russia's conduct of the war over the past 18 months.
Christopher Morris, meanwhile, who specialises in international law and military strategy at the University of Portsmouth, contrasts the event with the Ukrainian military's destruction of the dam at Irpin, north of Kyiv, shortly after Russia invaded. This flooded the Russians' route and arguably saved the Ukrainian capital.
Based on what we have seen of the Ukrainian military's adaptability over the past 17 months, he also believes home advantage will prevail. If indeed the Kremlin was behind the destruction of the dam it may have consequences that Russia's military planners had not anticipated and could come to regret.
Analysis by the Institute for the Study of War (ISW) bears this out, noting that Russian troops have been forced to abandon many of their defensive positions built up over months of preparing for the counter-offensive.
Drones over Moscow
There are those who think that Russia may have blown up the dam at least partly in response to the drone attacks on Moscow a few days previously. Ben Soodavar, an expert in Russian politics and who recently completed his PhD at the Department of war at King's College London, believes that the attacks, which killed nobody but showed that Kyiv is capable of striking the Russian capital, were a huge blow to Russian morale.
He writes: "Even though no civilian was killed or severely injured in this latest attack, the spectre of the war coming home can make the imagination run wild." But, he adds, there's always a chance that the attacks will encourage ordinary Russians to further buy into Vladimir Putin's paranoia and give the Russian president the justification he needs to extend mobilisation.
Last year's call-up was deeply unpopular, judging by the number of young men who headed abroad rather than go to fight in Ukraine. But with the motherland under attack, perhaps more young men will be stirred to do their patriotic duty?
Of men and maniacs
In a recent piece on The Conversation, we looked at Russia's recruitment campaign, which mainly takes the shape of billboards and television ads appealing to young (and not-so-young) Russian men's sense of masculinity.
As noted by Charlie Walker – a sociologist at the University of Southampton who has made a speciality of post-Soviet social psychology – machismo has been a big part of the image that Putin has energetically projected since coming to power in 2000. It was, he says, a convenient way of putting distance between himself and his predecessor and sponsor, Boris Yeltsin.
But these are different times. Russian men tend to see manhood more in terms of providing for their families, running their own businesses and achieving financial security. The bad old days of the 1990s, when unemployment, depression and alcoholism dragged male life expectancy as low as 59 years, are gone, writes Walker. Appeals to "be a man" are unlikely to wash with much of this generation.
If "warrior masculinity" is no longer all the rage for the average Russian, there's still a significant constituency on the right for whom it still resonates strongly. Many of them look to Yevgeny Prigozhin, the boss of the mercenary Wagner Group, as their cheerleader. And, worryingly for Putin and his establishment elite, Prigozhin has been turning up the volume on his criticisms of Russia's military leadership of late.
Anna Matveeva, an expert in Russian politics and society at King's College London, has interviewed a number of people, among them former military commanders who saw action in 2014, during the annexation of Crimea and occupation of much of eastern Ukraine. Some of these, including the now notorious "milblogger" Igor Strelkov (aka Girkin) and the late Vladlen Tatarsky, who was assassinated earlier this year by persons unknown, represent an increasingly powerful subculture.
Matveeva warns that men like Prigozhin and Girkin could shape a potent and dangerous force in post-Putin Russia.
Russia's war economy
When he hasn't been insulting Russia's defence ministry, Prigozhin has been calling for the country to move to a "total war" economy. This resonates with a lot of Russians whose folklore from the second world war rightly makes much of the way Russia completely restructured its economy in the face of the Nazi invasion. Surely it could do so again?
The idea was also taken up strongly by Putin cheerleader, Margarita Simonyan, the boss of state broadcaster RT, who recently called for every man, woman and child on the home front to pitch in. "Aren't we all ready to come help for two hours after work?" she asked.
In fact, while Russia has spent eye-watering sums on the invasion of Ukraine, they represent only about 5% of GDP. The problem is a lack of access to sophisticated technology thanks to the sanctions imposed by the West after the invasion last February.
Christoph Bluth, who researches international relations at the University of Bradford, has taken a close look at Russia's economy. Thus far, despite all the restrictions imposed by the West, Russia has yet to really feel the pinch (in fact, the IMF's growth forecast for Russia is a bit better than that for the UK for 2023).
But, writes Bluth, while those Russians who haven't lost loved ones on the battlefield have yet to feel the pinch, Putin and his economic planners will have to walk a tricky tightrope between massively shifting to a wartime economy and keeping the population on the side.
Ukraine Recap is available as a fortnightly email newsletter. Click here to get our recaps directly in your inbox.

Jonathan Este, Senior International Affairs Editor, Associate Editor, The Conversation
This article is republished from The Conversation under a Creative Commons license.
Read more:
Hiroshima: 'Ukraine's security is our security'
Haveri: Ukraine war victim Naveen's family realises dream of new home
London: Russia-Ukraine war will end in negotiations, says US General
Ukraine war: Putin is rewriting the rules of siege warfare
Washington: Top US Gen estimates 200K military casualties on both sides in Ukraine war
Azad Times.
Disclaimer: This story is auto-aggregated by a Syndicated Feed and has not been created or edited By Azad Times Staff.
Ukraine war recap: Dams, lies and (economic) Statistics | Azad Times